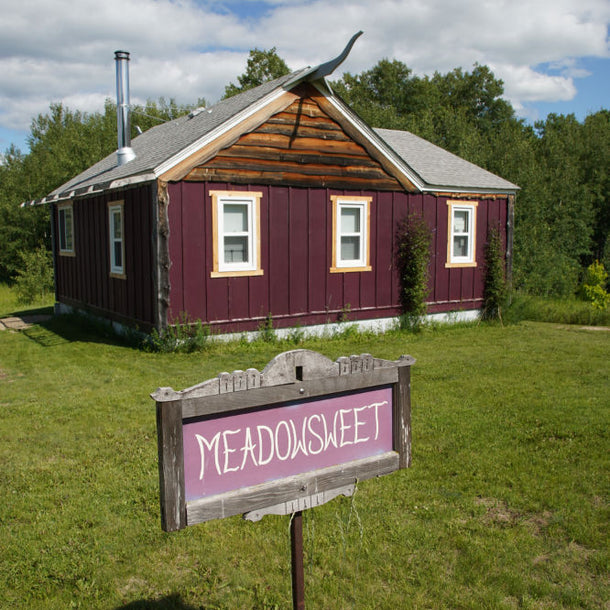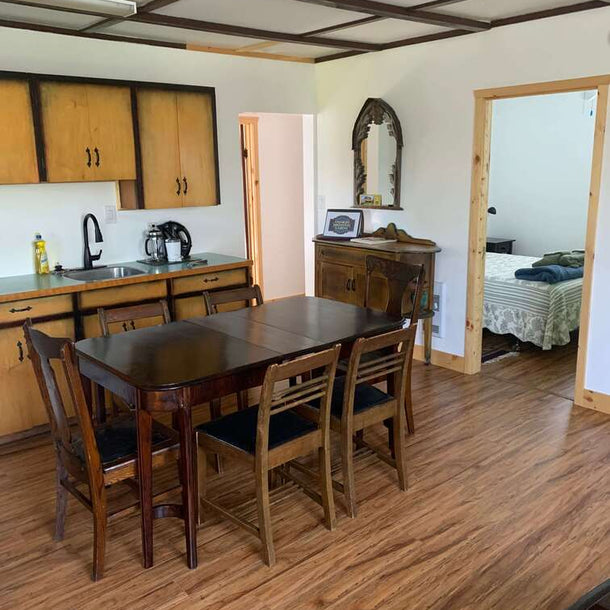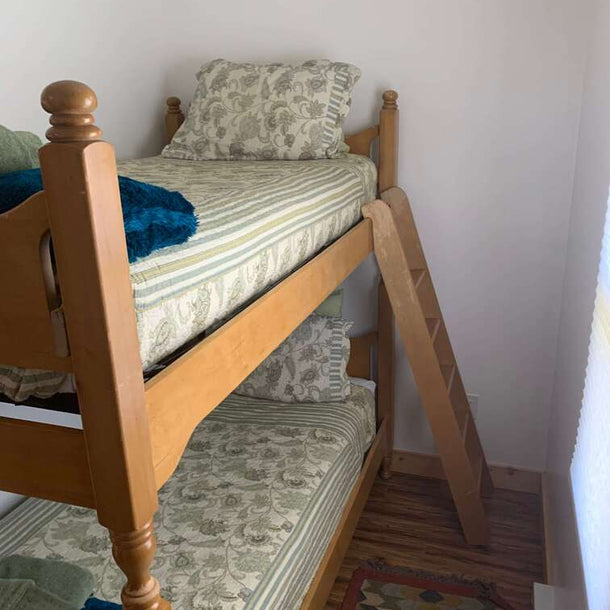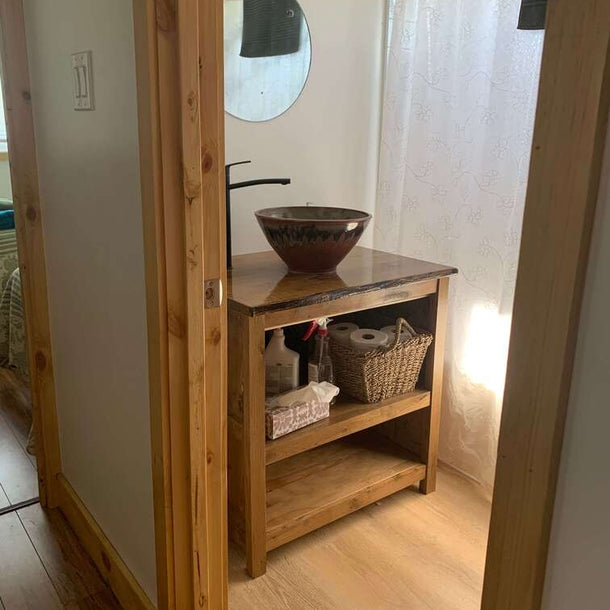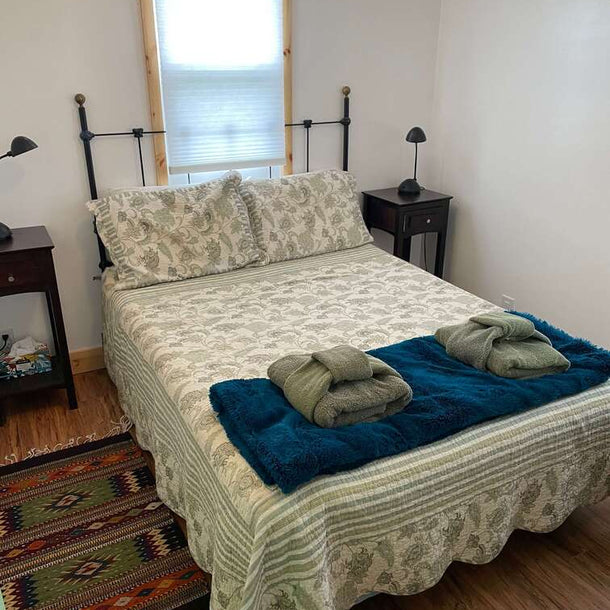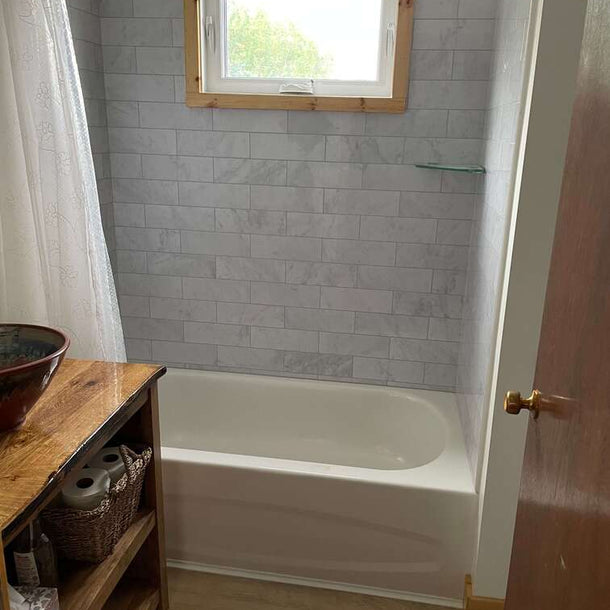 Description information
Sleeps 8

4 Bedrooms

1 Double

1 Double


2 Singles

Bunk bed

Available for booking throughout all 4 seasons

Fully stocked: linens, blankets, towels, refrigerator, stove, microwave, coffee maker, toaster




Screened-in deck




BBQ and propane




High-Speed Internet




Water is excellent, straight from the tap—no need to bring bottled water.

Ceiling fan in every room 

Please inquire about pets




Two-night minimum stay




Payment due in full at the time of booking 




Full refund up to two weeks before check-in date




Check In - 4 pm, Check Out - 10 am
"This place is a birding paradise ... from the comfy deck chairs to the beautiful artistry throughout, it's amazing. I've stayed in 5 STAR hotels that weren't this clean!" -Susan & Karen, from Alberta
"Riding Mountain National Park is great - but your place is even better, way more intimate and so charming." -Susanne & Laurenz, from Germany
"What an absolute gem this place is! So peaceful and quiet. We had a wonderful stay, and thoroughly enjoyed the cozy cabin, lovely porch and beautiful trail. We will miss the meadow view!"
"Thank you, thank you! Your cabins inspire beauty and provided us with the perfect vacation. It was exactly what we were looking for!"
"We have honestly never been to a lovelier, cozier, nor better equipped little hideaway than your cabin!"
"The view off the screened porch is BEAUTIFUL and our family loved the 2km trail straight out of the cabin. So many birds and at night the front yard lit up with fire flies! The cabin was clean, organized, comfortable, and equipped with everything we needed. Olivia and Andy were the perfect hosts. Highly recommend!"
"Thank you for a great weekend. This is a wonderful place. A place to rest body & mind."
"Nothing can compare to the sweet peace and serenity we experienced during our stay."
"Excellent quiet retreat away from city busyness. Beautiful walking trails, close to RMNP and lots of birds. Wonderful friendly owners."
"This is a quiet place of peace and healing -- I can't describe the beauty here, and won't even try, but if you're looking for a wonderful place that makes you feel completely alone and private, to restore your soul and rejuvenate your energy, this is it. The cabin was a great place for a solo retreat to write, reflect, and heal. This is definitely a place to return to -- often. Four days was not enough."
"An oasis of peace"
"We had an absolutely wonderful time at this cabin. The area is just perfect and my kids had a great time walking the path from the cabin over and over (and over) again looking at the wildlife in the area. We saw deer, snakes, squirrels and a log that's filled with frogs."
"Off the beaten path the cabin is an absolute jewel. It is very small yet quaint and has all you can possibly need to make your stay pleasurable. The views are amazing. We saw and heard wildlife galore. Absolutely loved it and will definitely be back."
"Watching the Northern Lights dance across the sky and wandering the trail in the stillness of the morning is something I wish I could do every day."
"A great weekend! Spectacular sunrises, lovely view, nice wildlife, excellent accommodations!"
"The cabin faces a massive field and forest. Electricity and water but no television which is great. There's a nice walking trail that starts in the field and winds into the forest. Takes about 40 min to walk. The owners are very nice and easy to talk to. They do a great job taking care of everything. Riding Mountain is about 20 min away. We'll definitely be back."
"This is a great destination. You can stay and simply enjoy the cabin and it's surroundings or take the short drive into Riding Mountain. We will definitely be back."